Anthony Di Iorio contacted Bitprint.ca to produce a sign for Bitcoin Decentral, located on Spadina Ave. and King St. in downtown Toronto.  Similar to many projects, this request was under great time constraints. This sign consists of two pieces of white Acrylic, with Translucent PSV material lamination. This was printed, laminated, routered and delivered within a five hour turn around time.
Decentral is a place where people meet to learn and hear news about Bitcoin. There are regular meetups that you can find over on Bitcoin Decentral Local Meetups Group. The ones I have been to myself have been very informative and exciting. Anyone wanting to learn about Bitcoin and its surrounding technologies should come and pay Decentral a visit. The also have Toronto's First Bitcoin ATM .
Dentral is also has an Accelerator program, where they will make direct cash investments in start up companies who's  ideas are based on Bitcoin like technologies. You can go tho the website to find out all about this exciting program.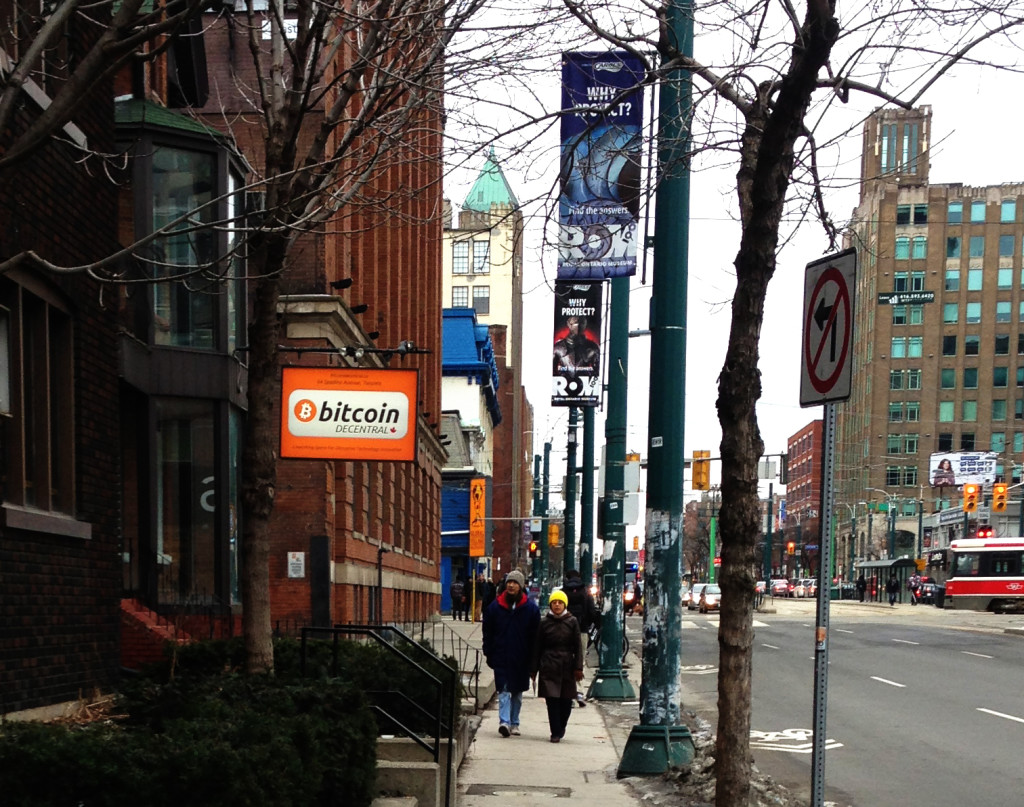 As this is a high traffic area, the sign receives alot of attention. Especially with its warm glow at night. Bitprint.ca is always happy to help out, with our quick turn arounds and attention detail.